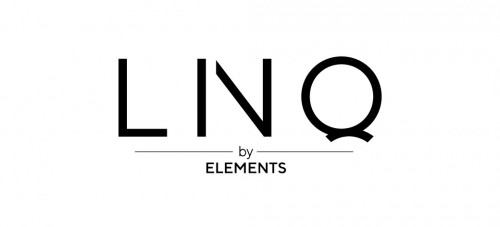 LINQ LINQ USB-C Multiport hubs
LINQ offers various solutions to expand the use of your USB-C devices. The Multiport USB-C hubs are equipped with the latest technologies, to make sure that you're always working at top speed.
Because of the variety of options in the line-up, there's always a perfect match for your day-to-day activities.
For example, connect an ethernet cable to your MacBook or Microsoft Surface for a more stable Gigabit internet connection.
Or maybe you'd like to connect a 4K 60Hz screen to your phone or tablet to watch a movie on the big screen. The choice is yours!
The LINQ hubs have a premium SpaceGrey design, which makes them a stylish addition to your (home) office.
LINQ USB-C HUBS The perfect match for your (home) office
Most of the latest electronic devices are missing essential connections to for example use an extra screen, a hard wired ethernet connection or the use of a USB flashdrives.
By connecting a LINQ USB-C Multiport these missing ports will be added to your (home) office.
The available connections work at the highest available speeds. This way you're certain you won't lose any quality or speed while using one of the LINQ USB-C hubs.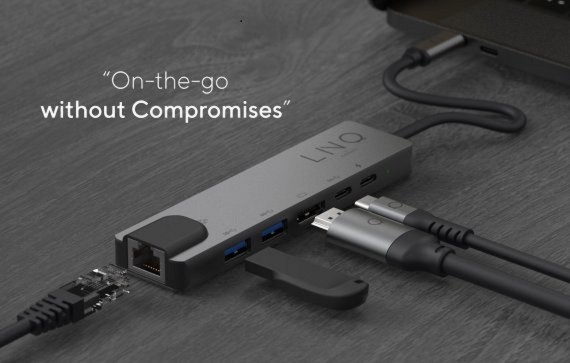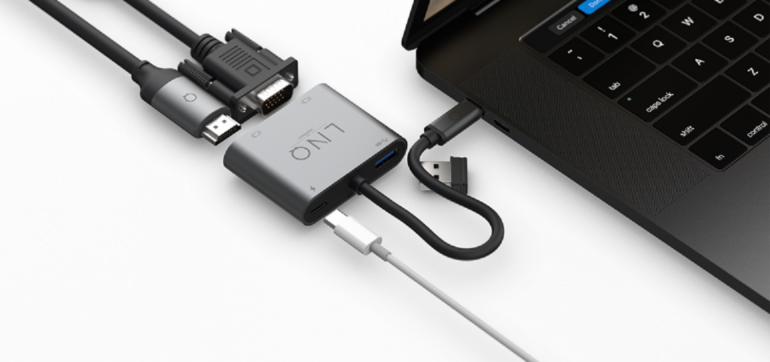 The LINQ USB-C hubs are developed to achieve top reading and writing speeds.
For example;
HDMI 4K 60Hz
USB-A 3.1 (data transfer up to 5Gbps)
USB-C 3.1 (data transfer up to 5Gbps)
Gigabit Ethernet (up to 1000Mbps)
In addition to all of these options, every LINQ hub is equipped with a separate Power Delivery port up to 100W. This specifically designed charging port is available to ensure that you're able to charge your USB-C device at full speed, just as you would expect from a premium multiport hub.
We analyze, plan & target
We activate
We grow
We move